Murder Mystery 2 Wiki Moderator
I know who is reading this. Hmm let me guess who you are...your right?
Yep I guessed your username.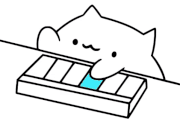 Hello! I'm NinjaKing826 and a Moderator for this wiki. I've been playing MM2 since the Halloween Event of 2017 and I'm also actively editing articles on this wiki. Make sure to follow the Guidelines when editing/posting. Report any Vandalism to me. If you need help with editing, ask me on my message wall. My timezone is EST. You'll find me on this wiki, Community Central (sometimes), Loomian Legacy wiki (sometimes), Among us wiki (sometimes), My Hero Academia wiki (sometimes), Breaking Point wiki, and Infectious Smile wiki. Note: I'm quitting MM2 for now but I will still accept trades. I'm mostly focusing on KAT, Loomian Legacy, and Infectious Smile (going to try this game soon).
Wiki Administrators
My Murder Mystery 2 Godly Weapons
Chill
Darkbringer
Peppermint
Cookieblade
My Murder Mystery 2 Vintage Weapons
My Murder Mystery 2 Legendary Weapons
Icecracker
Icedriller
Emerald
Cavern
My Murder Mystery 2 Pets
Nobledragon (My favorite and not trading for anything)
Ghosty
Elitey
Elitey
Bear
Bear
Fox
Fox
Black Cat
Dog
Pumpkin (2020)
My Murder Mystery 2 effects
Murder Mystery 2 weapons I want to trade for
Gemstone
Eternal IV
Icewing
Eternalcane
Batwing
My favorite pages in this wiki
The discussion page. I post there quite often as you can see my amount of posts. If you are trying to trade I suggest going to the discussion page: https://murder-mystery-2.fandom.com/f. The Discussions page is also a great place to socialize and talk about MM2 related topics. See you there !
Community content is available under
CC-BY-SA
unless otherwise noted.