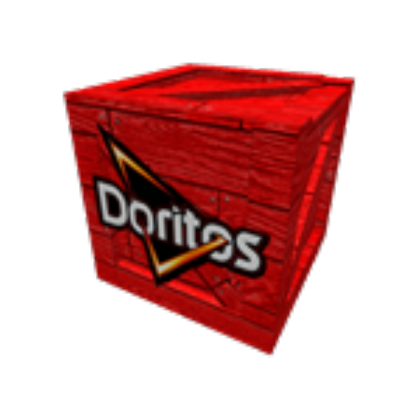 The MLG Box was a box released in the early stages of MM2. It could've purchased from the shop for 150 coins. Sometime during his second creation, Nikilis introduced this box. On November 15, 2015, the box would be redesigned into the Chroma Box to comply with copyright laws.[1] It was also stated that any knives opened from the box would be kept, but would change skins due to copyright logos on them.[2]
Possible Rewards
These were the possible rewards for the box:
About
This crate was based on a meme/MLG theme. Some other knives in the crate were based off on popular things in 2015.
Gallery
Trivia
When it was changed to the Chroma Box, all the logos and most of the details were removed from the knives.
The logo on the crate is a popularly known chips company called ''Doritos''.
References