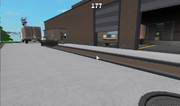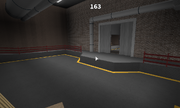 Factory is one of the maps in Murder Mystery 2. It is a large map, which a decent number of hiding spots. It consists of an outside area, a parking room, an office room, a room which has many shelves of boxes, a manufacturing room, and a system of sewage.
Hiding Spots
Inside the trucks (there is a button on the side of the trucks that you can tap/click to open the truck doors).
On top of the truck outside.
On top of the roof next to the outside truck.
Behind the entrance part connecting the office room to outside.
In the room over the office room.
On the pipes (is impossible to get up to unless if you spawned on it or if you hacked).
In part of the conveyor belt.
On the racks in the large room in the middle of the map.
On the doorway connecting the parking room with the large room.
In the room in the walls of the sewer.